 Beautiful Land Products manufactures professional grade germination and growing mixes for commercial and organic growers, and provides a full line of soil amendments, horticultural supplies, and a variety of native plants.
Established 1985
Beautiful Land Products Locally prepared in Iowa
Our potting mixes are locally prepared, mixed and bagged onsite in West Branch, Iowa in wholesale quantities. Mixes are available in loose fill bags by the bag, or in pallet quantities for our wholesale customers. We also supply plant containers, growing supplies, greenhouses, greenhouse coverings, and greenhouse equipment on a wholesale basis.
Offering a wide range of products
Since our formation in 1985, we have continually refined our product line and potting soil products to meet the needs of our greenhouse and professional grower customer base in Iowa, Illinois, Wisconsin, Minnesota, Nebraska, Missouri, South Dakota and other states in the Midwest. We also supply potting soils, plant containers and other growing supplies to a number of FFA programs in Iowa and neighboring states.
Contact us Today!
Beautiful Land offers a number of products in addition to those featured on our website. Please call or email Beautiful Land Products today if you need something that you do not see here, or browse our full catalog.
July CLEARANCE Sale » 15%-25% OFF Selected Pots
Our History
Beautiful Land Products was founded in 1985 by Dave Sickles, and at the time focused mostly on potting soil. Over time, the business expanded into all areas of horticultural supply, from greenhouse structures and covering to inserts, pots, and trays, to fertilizers and soil amendments, to irrigation and watering equipment, to hydroponic growing media and hydroponic supplies.
As the business continues to develop, new soil recipes have arisen to meet the demands of the expanding organic farming movement in Iowa. In 2018, Beautiful Land Products began growing native prairie specimens and offering planting and consulting services for those plants. In 2019, we began serving Iowa's medical cannabis market.
Today, Beautiful Land Products supplies organic farmers, professional growers, independent garden centers, and prairie enthusiasts all across Iowa, and throughout the Midwest. As a small business, we focus on exceptional service and building strong relationships with our customers. We continually update our product line and are committed to continuing education as the science of farming and horticulture continues to develop and adapt to a changing world.
Phone: 319.643.5550
Email: blp@beautifullandproducts.com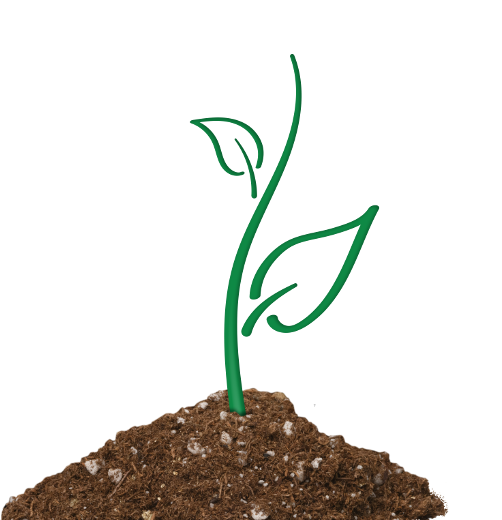 Beautiful Land Products News